We offer a variety of Private In-Home Training Programs 
                              to suit the needs of any dog

Our In-Home Dog Training Programs focus on your dog's specific needs. We will work together in and around your home and neighborhood. When appropriate, we will also train together out in public. We will work on what you want, at your pace.

Whether your dog is a beginner who just needs the basics, has some training but needs specific help, or needs to focus on fixing problem behaviors, we will provide the help you need.


Training Programs: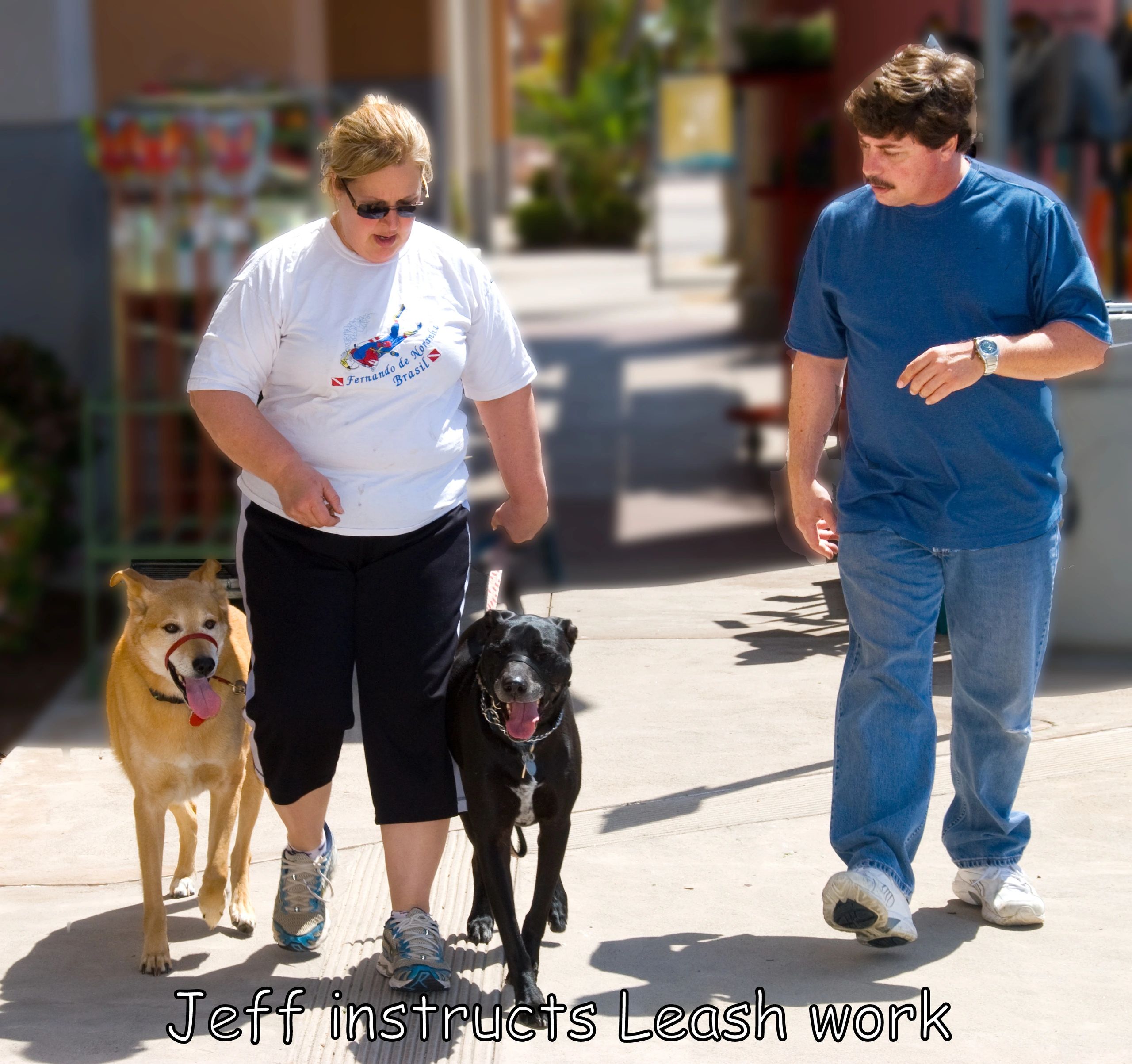 Basic Obedience
Puppy Manners
Problem-Solving
Rescue Dog Adjustment
Aggression Problems
Boundary Training
Tricks & Advanced Training
Therapy Dog Training
Service Dog Training

Individual sessions and Training Packages available
There is no additional charge for multiple dogs



Your Private Dog Training program will be custom suited to fit your dog's needs. You need not purchase more than one Training Program if your dog has needs that fall into multiple categories.

All of your pets are a part of your dog's home environment. In many cases, multiple-pet homes or multiple-dog homes need help with one pet's behavior that is affecting other pets in the home. Whenever appropriate, all of your dogs will be involved in the Training process. Working with multiple dogs will not cost you more, it's just part of achieving harmony in the household.


It's not a Dog Training solution if it doesn't fit your lifestyle or if it is physically
awkward for you. It's not a solution if it only works for the trainer, or when the trainer is present. It has to work for you, the owner, in day-to-day real life. Our methods and
techniques are designed to make it easy for you and for maximum, lasting effectiveness with your dog.

Jeff Holmes is the Orange County Dog Trainer specializing in many problem areas that are beyond the scope of most dog trainers. These areas include Aggression, Rescue Dog Adjustment and Fear/Phobia issues in dogs. Jeff has also had extensive success in more specialized training areas, such as Service Dog Training and Therapy Dog Training.




We offer daytime, evening and weekend appointments for your convenience



Serving all of Orange County & beyond