Dice is a
German Shepherd
Dog 
who began life a very unlikely candidate for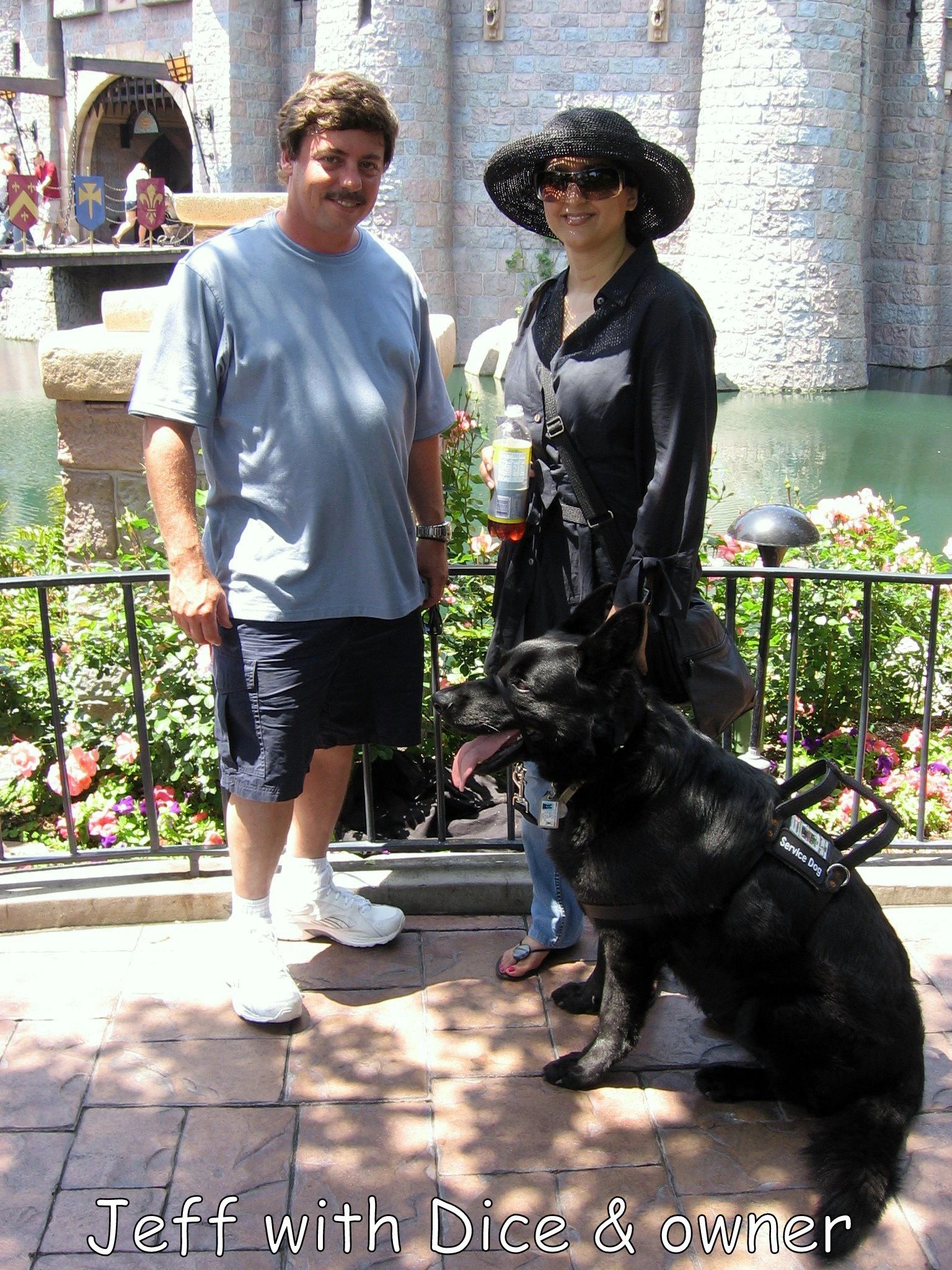 Service Dog
work. He was purchased from a breeder as a puppy to be
trained and sold as an attack dog. Abusive methods were used to train him, and Dice did not do well. As it turned out, he was one of the lucky ones. Deemed "not mean enough", he was a wash-out in Schutzhund (protection & security) training, so his owner decided to sell him as a pet. 
  Dice was adopted by a very loving couple shortly thereafter. He was delivered to his new home filthy, underweight,  with an undersized choke collar embedded in the skin of his neck. Everything went well at first, but as he settled into his new home,
things started to change. As it turned
out, Dice was highly aggressive toward
people
and dogs. He also displayed a high
prey-drive. He was 1 year old at the time.


Jeff Holmes
was brought in to help make Dice a safe family pet. At this point, Dice's owner was distraught, having been told by two trainers and a veterinarian that Dice should be euthanized. Working with the techniques of
Force-Free Dog Training, LLC
, Dice's owner was able to eliminate completely his aggression toward both people and dogs. He also did very well in Obedience Training, using our gentle techniques. 
When Dice's owner was diagnosed with a progressive, debilitating illness, she inquired about making Dice a
Service Dog
to help her get around. Having had great success in training thus far, his owner had every confidence in Dice's potential to serve her further.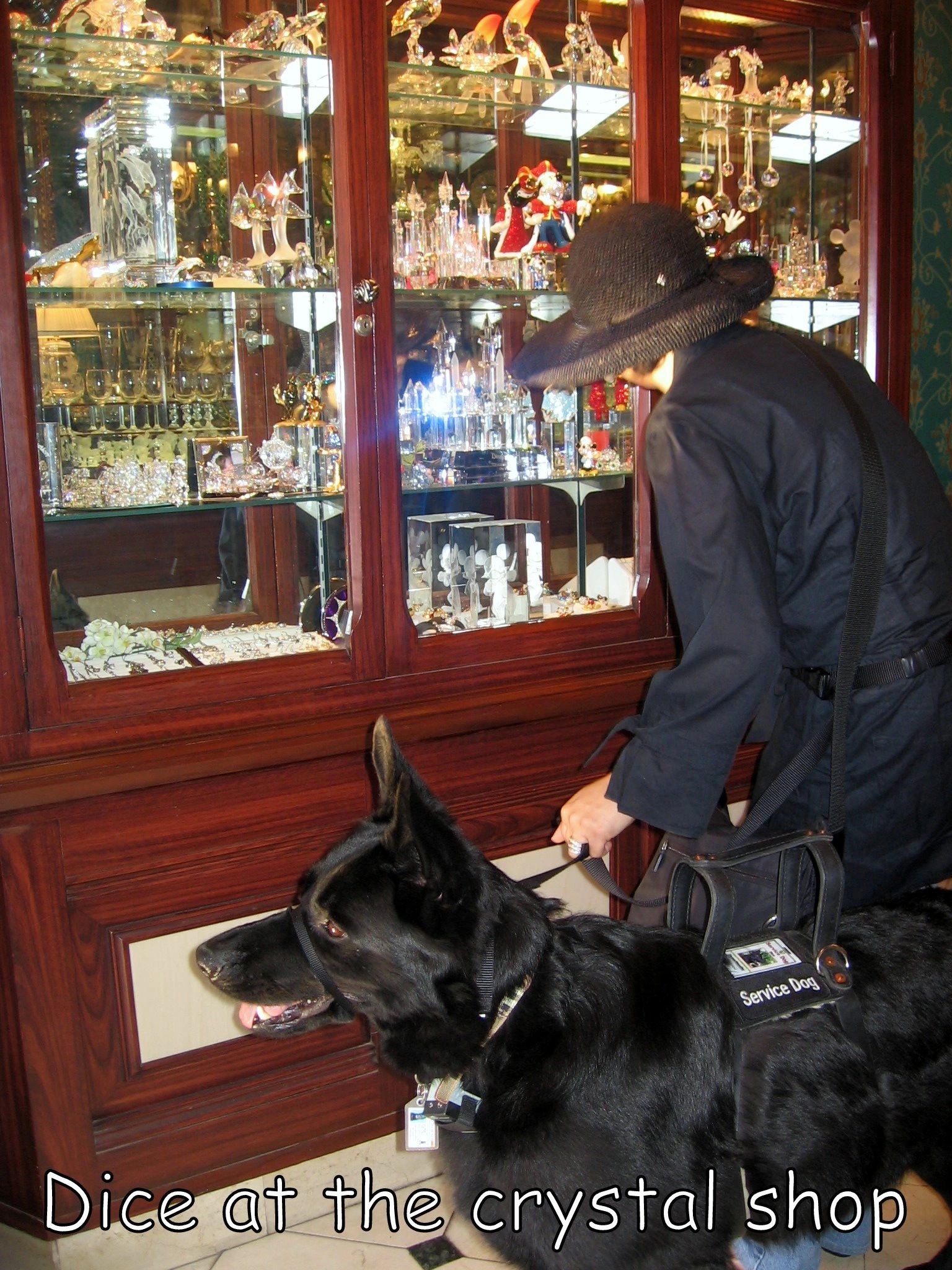 In
Force-Free Dog Training, LLC's
Service Dog Program
,
 Dice learned to pick up and retrieve items for his owner, to open and shut doors, to walk alongside and support the weight of his owner with the help of a special saddle harness,  and to perform other various tasks. He also learned to lay quietly next to the table in restaurants, to remain calm in chaotic public environments and to travel well on trains and airplanes.
After completing our
Service Dog Training Program
, Dice became not only a full-time
Service Dog
, but also received
Service Dog
Certification
to travel to
England, by far the most strict nation in Certification requirements. He has since traveled extensively and has seen Europe.
Dice is now 3 years old and works as a full-time
Service Dog
for his owner. He continues to be an indispensable aid every day, accompanying his owner everywhere she goes, making her free again to do all she would like to do, confident in Dice's ability to assist.